Corporate team building activities & industry VIP events
Unique and scientifically designed dining experiences to form bonds, create high performing teams, and build workplace communities. 90% of people open up more than they thought they would and feel more bonded after one Convo experience.
Three courses, six questions, one evening.
Convo. Good chat.
The experience
You step into a softly lit warehouse space in Melbourne's back streets, as you enter you are handed a Starward cocktail and begin to settle into the evening. Your team arrives and the room warms with a quiet laughter and curious musings. After half an hour of mingling, you are ushered to your seats where question cards await you.
The music softens and the hum of conversation begins. This is the world of Convo. It only exists for a few nights a year, and this time it's appeared just for you.
This evening has been uniquely designed for your team, you've brought together the people you see every day, that you don't know all that well but you suspect they have more in common than the normal Monday morning 'how was your weekend' chit chat.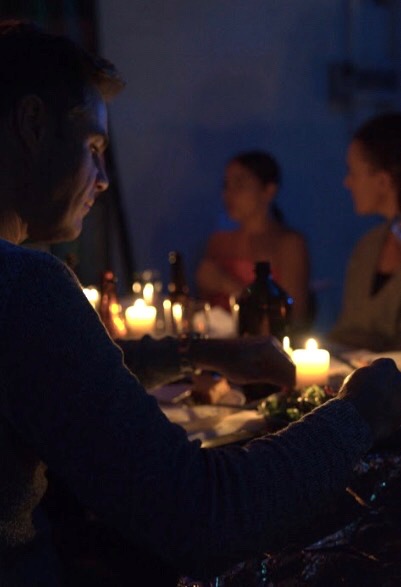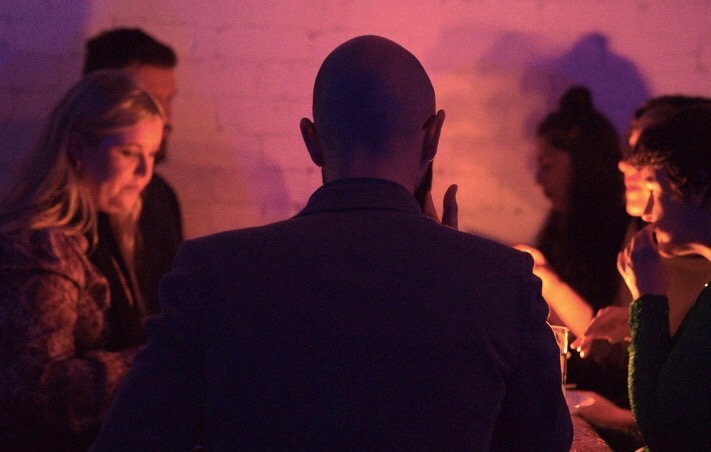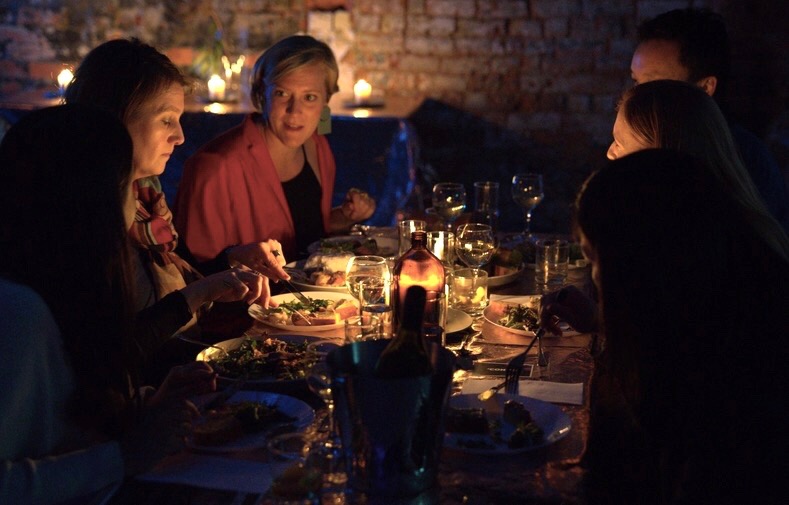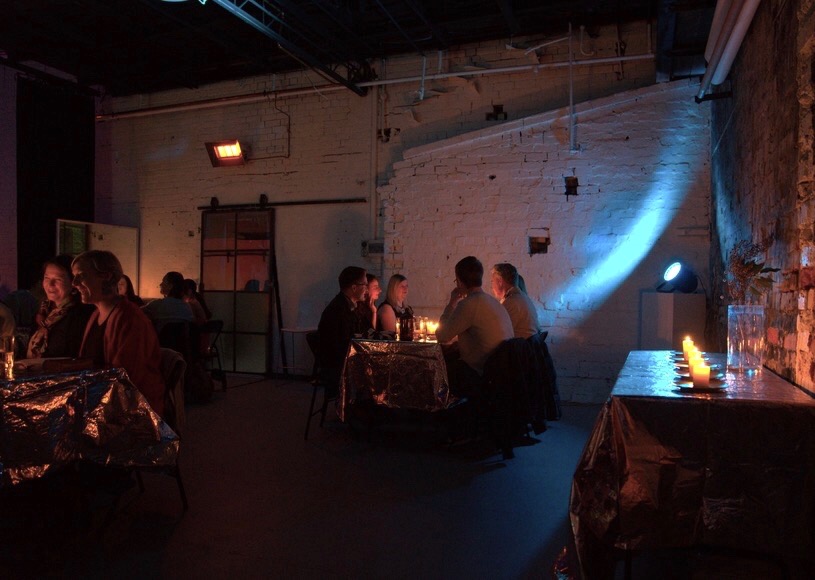 Your company is always evolving and new people are joining the team all the time. You know that when people form friends in the workplace they are more productive, produce a higher standard of work, and are more likely to stay in the business longer. You want to bring that warmth and connection to the workplace.
Tonight is a night that you have brought everyone together for a meeting of minds to connect, share, laugh and to exhale. For a moment you are able to see into your colleague's mind and discover the person beyond their work persona. At the end of the night you lean back and relax into your chair, your stomach is full, mind illuminated, and a warm smile comes across your face.
You've gathered your team here tonight to enjoy life's most important things. Food, friends, and good chat.
Results
Facilitating conversation and connection is the central focus of Convo. Our experiences are purposely designed, tested and refined to maximise the engaging atmosphere. Although seemingly invisible, every interaction, question, and occurrence is thoughtfully and strategically placed to allow for people to relax, open up and bond while being profoundly mentally refreshed.
90% opened up and shared more about themselves than they thought they would.
80% of attendees either changed their opinion or are deep in thought on at least one topic after an event.
90% of attendees indicated they felt more bonded to each other after the Convo experience.
95% of attendees to our public events want come to a Convo again.
Watch
Watch the video of our private invite-only event for Pause Fest and Tiny CX's VIPs.
Questions themed around technology and 'the intimate future'.
Every Convo team building experience includes:
Consultation and curation of the experience and discussions. Purposefully crafted topics to aid with team building. This can range from subtle diversity and equality awareness, or company values, to topics of pure fun and enjoyment. These can be as philosophical or as light-hearted as your team desires.

Please note that this is a team building activity and not purely a staff party, so the tone of the topics and monitored alcohol availability are designed to facilitate this. If this is part of a staff party we can suggest bars close to our venues that are ideal to continue to after the event.
Exclusive venue access from 6.30pm - 11pm.

A three-course meal provided by social enterprise Charcoal Lane.

A Starward cocktail upon arrival for each guest.

Additional drinks from our premium suppliers: Kooks Wine, Sample beer and Capi soft drinks.

Staff hire including chefs, wait and bar staff.

Equipment hire and cleaning fees including tables, chairs, crockery, cutlery, glassware, food equipment and linen.

Printing and design of question cards and menus featuring your organisation's information if desired.
We currently hold corporate team building events in Melbourne for a min. of 6 to upwards of 84 staff.
Download our team bonding booklet for more information on costs, menus and approach to creating your own boutique Convo experience.
Interested in learning more about Convo and what it could do for your team?
Let's grab a coffee.